DCAS Postal Leagues
The DCAS Winter Postals, Frostbites and Summer Postals are organised by Simon Slade. Simon can be contacted at:
Sherholm, 10 Chudleigh Avenue, Bideford EX39 4AT. 01237 471061 or 07815 046659 srsnote3@gmail.com
Simon introduces himself...
Hi Everyone.

I am in my fifties and have worked all my life at Torridge District Council, in the Information Technology Section, yes Computers !
If you are an archer who frequented the Devon & Cornwall County and Club shoots during the 2004-2008 years, you may remember me.
During that time I taxied my son Joshua around all the shoots possible and with hard work he managed to be able to shoot for the Junior County Team in
2006, 2007 & 2008.

I am an Associate Member of Kenwith Company of Archers in North Devon, yes the Windy Place, where I help with the scoring of their Open and Indoor
Tournaments each year, and have surprised many with the fact that I want to photograph the score sheets a few times during the day. This is because I enter all the information into a computer and get the system to generate me the results etc.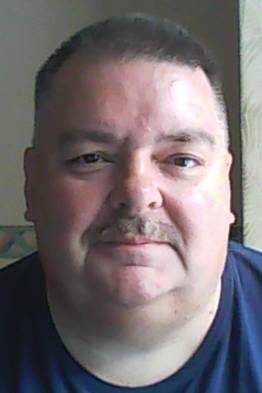 Summer Postal Leagues 2018
Summer Postal League results submission Form (Excel)

Summer Postal Match List

Postal Leagues 2018 / 2019
Indoor Postal League Rules and Entry Form
Frostbite League Rules and Entry Form
Postals Score Sheets in Excel

Indoor Postal and Frostbite League November Scores

Indoor Postal and Frostbite League November Tables

Indoor Postal and Frostbite League December Scores

Indoor Postal and Frostbite League December Tables

Indoor Postal and Frostbite League January Scores

Indoor Postal and Frostbite League January Tables

Indoor Postal and Frostbite League February Scores

Indoor Postal and Frostbite League February Tables

Indoor Postal and Frostbite League March Scores

Indoor Postal and Frostbite League March Tables

Summer Postal Leagues 2018
Summer Postal League results submission Form (Excel)
Summer Postal Match List
Summer Postal League May Scores
Summer Postal League May Tables
Summer Postal League June Scores
Summer Postal League June Tables
Summer Postal League July Scores
Summer Postal League July Tables
Summer Postal League August Scores
Summer Postal League August Tables
Postal Leagues 2017 / 2018
Indoor Postal League Rules and Entry Form
Frostbite League Rules and Entry Form
Indoor Postal Match tables

Indoor Postal and Frostbite League November Scores

Indoor Postal and Frostbite League November Tables

Indoor Postal and Frostbite League December Scores

Indoor Postal and Frostbite League December Tables

Indoor Postal and Frostbite League January Scores

Indoor Postal and Frostbite League January Tables
Indoor Postal and Frostbite League February Scores

Indoor Postal and Frostbite League February Tables

Indoor Postal and Frostbite League March Scores

Indoor Postal and Frostbite League March Tables
Previous years results can be found on the Archive page